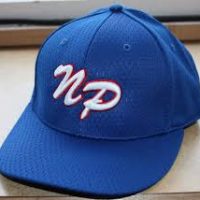 The North Platte FNBO Seniors Legion baseball team released their schedule with nearly a 40-game slate beginning June 18th and running through July 31st. The season will just be regular season games, with no postseason per the Nebraska American Legion.
The team also announced Andy Butler as the new Head Coach. Butler coached the North Platte Juniors team in 2017 and is originally from Hastings. Justin Janas will return to his role as a developmental coach for the team.
The North Platte Legion program is combining their Junior and Senior teams to have one team with 24 players on the roster. That roster will be set after June 1st, when practices can officially resume according to Governor Pete Ricketts' regulations set forth. June 1st is also the day for tryouts, so anyone interested in trying out can do so by signing up here.
Huskeradio and 1240-AM/106.1-FM KODY is your Voice of the Nationals again this summer and will be broadcasting games on the radio dial with the full broadcast schedule to be released soon.
Here is the full 2020 North Platte FNBO Seniors schedule:
All games are doubleheaders unless noted
June 18  @ Alliance 5/7:30 MT
June 19  @ Gering   3/5:00 CT
June 21 vs  Ft. Morgan Times 2/4:30 CT
June 24  @ Grand Island   5/7:30
June 26-28 Mike Peterson Tournament in Lincoln
June 30 vs  Kearney 5/7:30
July  1  vs Lexington   5:30/8:00
July  3  vs Broken Bow  4/6:30
July  5  vs Columbus  1/3:30
July  6  vs Alliance      5/7:30
July  8  @ Hastings     5/7:30
July 11  @ Kearney vs Millard North   4:00
July 12 vs Kearney(B)  2/4:30
July 14 vs Hastings      5/7:30
July 15 vs Grand Island     5/7:30
July 17 vs Gering          3/5:00
July 19 vs Norfolk.        1/3:30
July 22 @ Lexington     5:30/8:00
July 23 @ Kearney        5/7:30
July 25 vs Scottsbluff   1/3:30
July 31 @ Scottsbluff/Cheyenne 2/4:30 MT