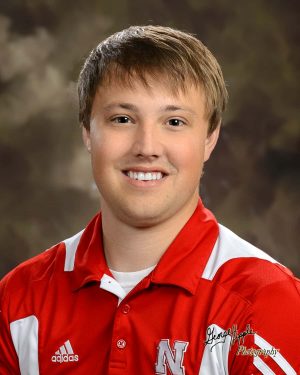 Tanner Struckman
Tanner Struckman has been working in North Platte radio since 2012, nearly all with Huskeradio and is currently the Operations Manager. He also serves at the morning host on KX 104's "Tanner in the Morning" and is the "Voice of the Irish," broadcasting North Platte Saint Patrick's athletics since 2012. Struckman also broadcasts North Platte First Nationals Legion Baseball as well in the summer. He has been voted the #1 Sports Broadcaster in North Platte several times and the "Radio Personality of the Year" in 2019.
Struckman is originally from Brule, Nebraska where he was born and raised on a farm. He graduated from South Platte High School and later from the University of Nebraska-Lincoln with a degree in broadcasting. In addition to North Platte he has worked in radio in McCook, Lincoln and Humboldt, Iowa. He has a wife, Krista and two children. Struckman is an avid Nebraska athletics and San Francisco 49ers fan!
---
Tristen Winder
Tristen Winder first joined Huskeradio in 2016 as a part-time board operator and remote technician, but quickly joined full time and is now currently the News Director. He also is the lead play-by-play voice for the "Game of the Week" on KX 104. Winder hosts the "Mid-day Stampede" on KX 104 weekdays as well, along with the "90s at 9" on Friday mornings. He also hosts a weekly fantasy football talk show on KODY on Sunday mornings. Along with that on KODY, he hosts "Mugs in the Morning" weekdays from 8-9 am, covering local events and news.
Winder group up in North Platte with a family history of broadcasting as his uncle, Kent Winder works at KNOP-TV and his father studied broadcasting as well. When Tristen isn't representing Huskeradio he can often still be found behind a microphone as he and his parents own and operate a disc jockey company. In his free time Tristen enjoys spending time with his family and friends either attending a concert or relaxing by a bonfire. Winder also enjoys spending time at St. Patrick's Catholic Church in North Platte where he is an active parishioner as a religious education instructor and homebound communion minister.
---