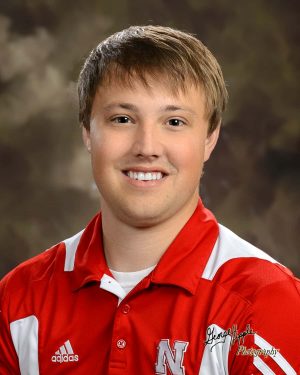 Tanner Struckman
Tanner Struckman has been working in North Platte radio since 2012, nearly all with Huskeradio and is currently the Operations Manager. He also serves at the morning host on KX 104's "Tanner in the Morning" and is the "Voice of the Irish," broadcasting North Platte Saint Patrick's athletics since 2012. He has been voted the #1 Sports Broadcaster in North Platte several times and the "Radio Personality of the Year" in 2019 and again in 2020,2021 and 2022.
Struckman is originally from Brule, Nebraska where he was born and raised on a farm. He graduated from South Platte High School and later from the University of Nebraska-Lincoln with a degree in broadcasting. In addition to North Platte he has worked in radio in McCook, Lincoln and Humboldt, Iowa. He has a wife, Krista and four children. Struckman is an avid Nebraska athletics and San Francisco 49ers fan!
---
Tristen Winder
Tristen Winder first joined Huskeradio in 2016 as a part-time board operator and remote technician, but quickly became full time and is now currently the host of KODY's Mugs in the Morning weekday mornings  from 8-9 am on KODY, covering local news in great depth.
Winder grew up in North Platte with a family history of broadcasting.  He is an active member of the North Platte Planning Commission, the Board of Directors for Lincoln County Crimestoppers, the Community Connections Advisory Council and the North Platte Optimists. He is also a member of the Nebraska Broadcasters Association (NBA).
The NBA has recognized Winder for three consecutive years at their annual award ceremony. Most recently, Winder received his second gold award for his in-depth, continuing coverage of state water rights. In 2021, he received a gold award in the same category for a story on Sustainable Beef, LLC and their potential North Platte location. Winder was also named a top finisher in the broadcasting divisions of The North Platte Telegraph's annual Reader's Choice Awards in 2021 and 2020. In his free time, Tristen enjoys spending time with his family and friends. Tristen is an active member of St. Patrick's Catholic Church in North Platte and serves on the Board of Directors for the Grand Island's Diocese Teens Encounter Christ retreats.
---