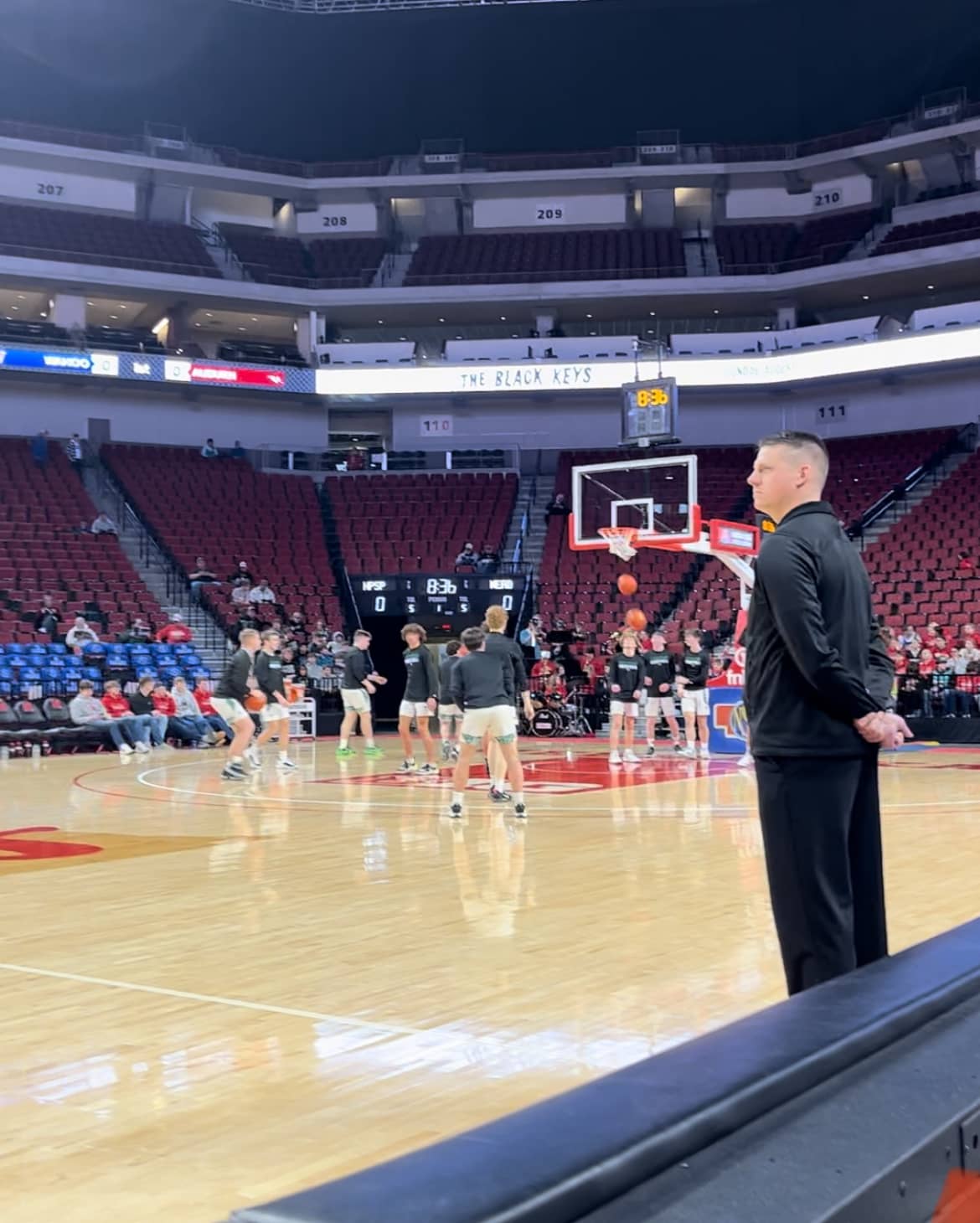 The top-seeded North Platte Saint Patrick's boy's basketball team took the first step to defending their D1 crown from last year, by ousting #8 Mead in the opening round Wednesday, 48-37.
The Irish, led by 2022 all-stater Brecken Erickson, scored the last eleven points of the game after a 37-37 tie late in the fourth. Erickson, a Junior, had a game-high 28 points and 15 rebounds in the win for the Irish.
Sam Troshynski had seven for St Pat's, while Will Moats added six.
NPSP will now face #5 Dundy County Stratton, who held on in double-overtime over Elm Creek Wednesday, 63-55. The Irish defeated the Tigers at home on February 7th 65-60 in regular season action.
The semifinal round game will be played on Friday, March 10th at the Bob Devaney Sports Center at 9 AM. KODY will have live radio coverage once again, with the Kwik Stop pregame show beginning at 8:40.
Listen to highlights from the Irish win Wednesday below.