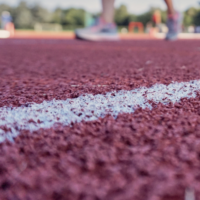 Sutherland girls and Sandhills Valley boy's track teams took the titles on Thursday, at the rescheduled Paxton Track Invite. The meet, originally scheduled for Tuesday but bumped later in the week due to the weather, saw several area teams compete.
It was competitive, with Sandhills Valley finishing with 90 points, just eight ahead of second-place Sutherland. Wallace came in third on the boy's side, with Arthur County and Maywood-Hayes Center and Mullen rounding out the top five.
The girl's team race was just as tight, with Sutherland finishing at 97 points, ahead of second-place Wallace who finished with 86 points. Maywood-Hayes Center edged South Platte with 81 points, ahead of the Blue Knights 79. Arthur County finished 5th.
Full team results are below, as are individual results from the invite.
BOYS
1st Sandhills Valley 90
2nd Sutherland Public 82
3rd Wallace 68
4th Arthur County 66
5th Maywood-Hayes Center 46
5th Mullen 46
7th Paxton 41
8th Anselmo-Merna 38
9th South Platte 25
10th Creek Valley 16
11th Hyannis 1
GIRLS
1st Sutherland Public 97
2nd Wallace 86
3rd Maywood-Hayes Center 81
4th South Platte 79
5th Arthur County 52
6th Mullen 42
7th Anselmo-Merna 37
8th Creek Valley 23
9th Paxton 22
10th Sandhills Valley 3
11th Hyannis 0