The Junior Ambassador Youth Golf Classic concluded on Tuesday at River's Edge Golf Course with 92 players in the field and trophies handed out to the top five in each division. The tournament had over $7,000 of local business sponsorship by Chamber Ambassador Members which allowed a very low cost, two-day tournament for all of the youth players with many prizes/prizes and the opportunity to play at two of our finest golf courses.
Results from the classic, along with pictures are below:
High School Boys, top 5
1st Cole Fedderson, 150, won in the first hole of a sudden death playoff with a Par
2nd Kasch Morrision, 150,
3rd Teegan Sonneman,
151 4th Jake Scherer
158 5th Cole Schroer, 158.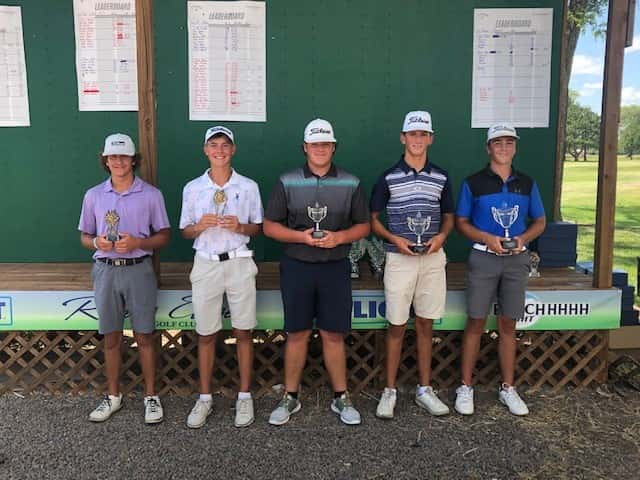 In addition to the individual competition, there was also an option high school age boy's team competition which was won with first place by the North Platte High School team of Finn Lucas, Tanner Ruda, Jayden Jones, and Kasch Morrison, with a two day team score of 633. The North Platte St. Pats team of Teegan Sonneman, Andrew Lindemeier, Connor Hasenauer,  and Matthew Phelps finished second in the team competition with a two day team score of 678.
High School Girls, top 5
1st Ali Boswell, 156
2nd Maya Lashley, 162
3rd Clara Hosman, 163
4th Madison Jackson, 175
5th Abbie Jones, 190
Pictured Right to Left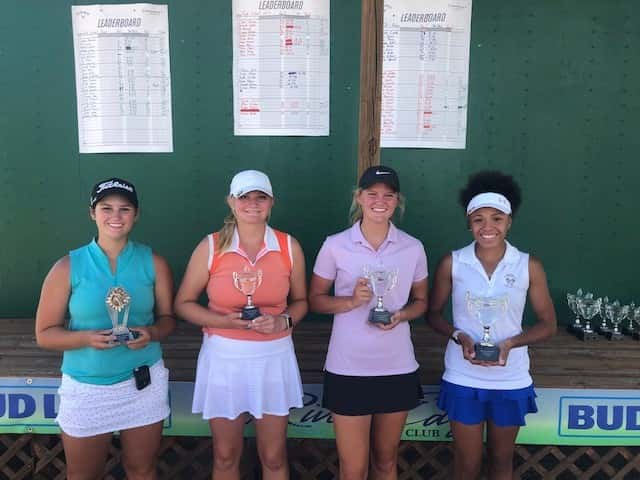 Junior Boys, top 5
1st Owen Bartee, 163
2nd Caleb Castillo, 164
3rd Max Denton, 172
4th Jack Baker, 183
5th Maxson Libsack, 200
Pictured Left to Right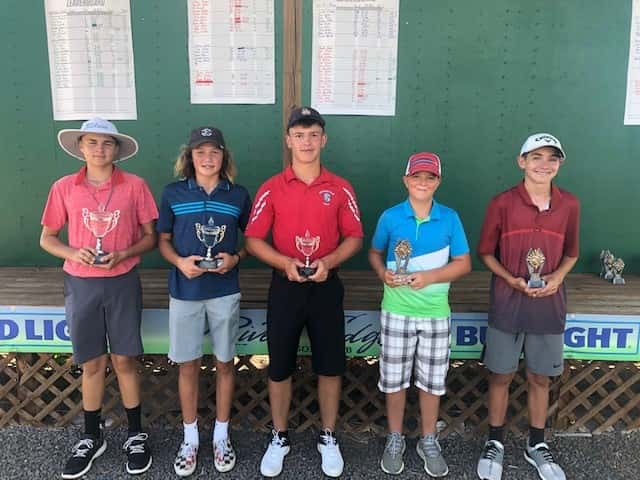 Junior Girls, top 4
1st Kaylee Carlson, 198
2nd Lainey Palmer, 212
3rd Sawyer Swarm, 255
4th Reece Ribera, 263
Pictured Right to Left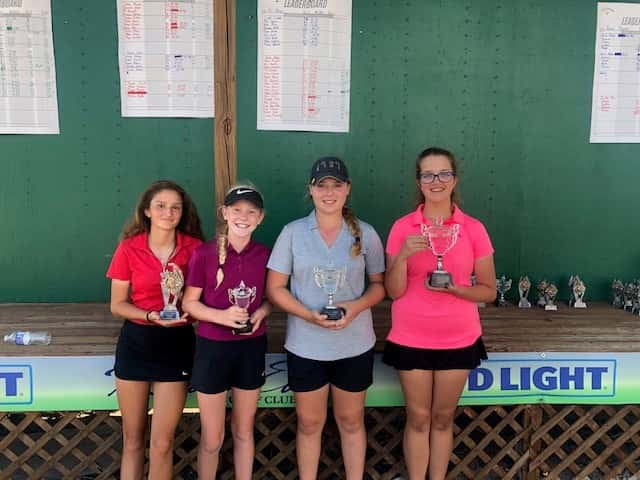 Youth Boys, top 5 ( 9 holes)
1st Chase Wingett, 80
2nd Keaton Loop, 88
3rd Tre Boswell, 90
4th Jude Swarm, 99
5th Tim Blakely, 100
Pictured Right to Left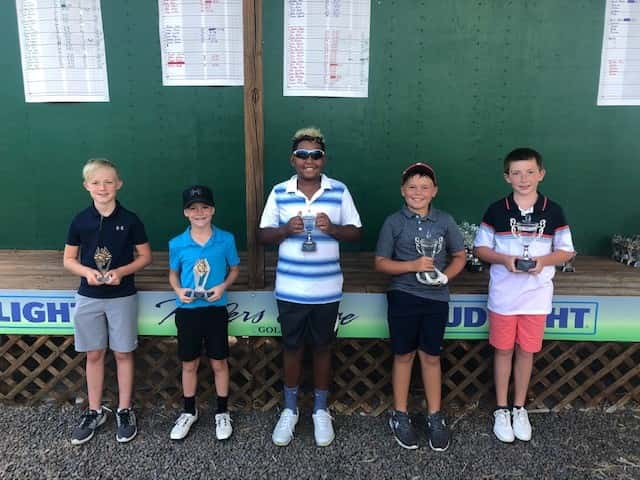 Youth Girls, top 3 (9 holes)
1st Stephanie Budke, 135
2nd Allison Guthrie, 148
3rd Maggie Nichols, 149
Pictured Right to Left