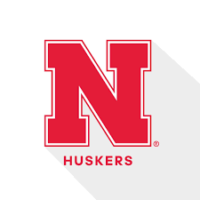 Annapolis, Md. – The Huskers look to defend last year's title, as the Nebraska wrestling team hits the road as it travels to Maryland on Saturday for the Navy Classic.
Last season, five wrestlers claimed individual titles, Boo Dryden (133), Brock Hardy (141), Peyton Robb (157), Mikey Labriola (174) and Silas Allred (197), to help the Husker to their second ever Navy Classic title and first since 1997.
The tournament will begin at 8 a.m. (CT) on Saturday with preliminary rounds. Live scoring for each match will be available on FloArena. There will be no live stream.
The Huskers are one of 12 teams at the Navy Classic, as they are joined by Navy, Air Force, American, Bucknell, Davidson, Kent State, Lock Haven, Michigan State, Ohio, The Citadel and the Virginia Military Institute.
Last Time Out: The Huskers routed the Campbell Camels, 37-4, in front of a crowd of 2,527 at the Bob Devaney Sports Center on Friday night.
Up Next: The Huskers will return to action next month at the Cliff Keen Invite, Dec. 1-2 in Las Vegas.
Nebraska's Lineup:
125 – #12 Caleb Smith
133 – #31 Jacob Van Dee/Kyle Burwick
141 – #4 Brock Hardy
149 – #1 Ridge Lovett/Scott Robertson
157 – #3 Peyton Robb
165 – #11 Antrell Taylor/Bubba Wilson
174 – Adam Thebeau/Christopher Minto
184 – #8 Lenny Pinto
197 – #7 Silas Allred
HWT – Harley Andrews/Matthew Moore
Huskers Send Group of Wrestlers to Kearney
Also on Saturday, select Huskers will be competing at the Younes Hospitality Open in Kearney, Neb. Live results will be on Track Wrestling and the live stream will be provided by FloWrestling.