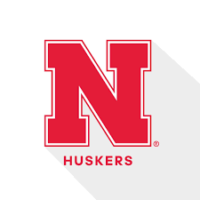 The Nebraska women's gymnastics team will hold its first intrasquad meet of the season on Saturday, Nov. 18 at 3 p.m. (CT) at the Francis Allen Training Complex. Doors open at 2:45 p.m. (CT) and seating will be limited, as the meet will be at the team's practice facility. Attendance is free and no ticket is required for admission. A livestream can be found here.
The meet will be structured like a dual. One team will start on bars and one on vault, then they'll swap events. Then, they'll move to beam and floor.
This year's squad is made up of 22 gymnasts total, including 17 returners and five newcomers. NU will return international competitors Emma Spence and Csenge Bácskay, along with second-team All-Big Ten honorees Kinsey Davis and Sophia McClelland. Spence was also a first-team All-Big Ten member in 2023.
The returners also include Clara Colombo, Martina Comin, Genesis Gibson, Ayzhia Hall, Katie Kuenemann, Halle Rourke, Emma Simpton, Savanah Warren, Katelyn Barth, Emalee Frost, Allie Gard, Lauren Homecillo and Annie Worley.
Utah transfer Lucy Stanhope and freshmen Olivia Burns, Whitney Jencks, Jenna Sartoretto and Isabel Sikon will compete in their first Husker event.
The intrasquad will give fans a chance to catch a glimpse of the team before they start the regular season on Friday, Jan. 5 at Iowa State. Season tickets for 2024 can be purchased at https://huskers.com/tickets.
For the latest updates on Nebraska women's gymnastics, follow @huskerwgym on Instagram, @HuskerWGym on X and Nebraska Women's Gymnastics on Facebook.