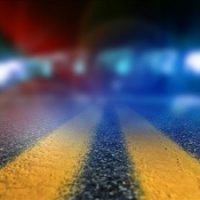 On February 22, 2023, 48 year old David D. Cooper was arrested and subsequently charged with two counts of First Degree Sexual Abuse by a School Employee.  He was later released on bond and one of the bond conditions was not to have contact with the victim in the sexual abuse case.
The North Platte Police Department received information that David Cooper was contacting the victim and initiated an investigation for tampering with a witness.  The investigation involved the examination of electronic devices, subpoenas involving social media and surveillance.
While conducting surveillance, members of the criminal investigation division of the North Platte Police Department observed David Cooper visiting a storage unit near 4th and McCabe.  On September 14, 2023, an investigator saw David arrive at the storage facility and enter a storage unit.  A short time later, the victim in the sexual abuse case arrived at the facility and entered the same storage unit.  The occupants shut the door to the storage unit.  Investigators knocked on the door of the storage unit and contacted David Copper and his victim inside of the unit.  David was subsequently arrested for Tampering with a Witness—Class II Felony.
The Lincoln County Attorney has filed a bond revocation with the Lincoln County District Court on the pending sexual abuse case.