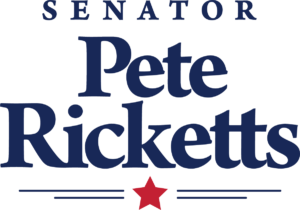 OMAHA, Neb. – Senator Pete Ricketts will launch his 2024 U.S. Senate campaign tomorrow, August 23rd, with four events throughout the state.
Senator Ricketts is scheduled to be at the Nebraskaland Bank tomorrow morning in North Platte from 9:15 A.M.-9:55 A.M. After that, he will head East to Kearney, and North to Norfolk. The former Governor will end his day of campaigning with a stop in downtown Omaha.
Senator Ricketts will be briefly available for questions from the media following his remarks at each stop.