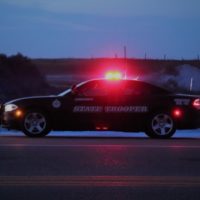 Investigators with the Nebraska State Patrol Tech Crimes Unit, with assistance from Homeland Security Investigations (HSI), have arrested a Lincoln man after a child exploitation investigation.
This morning, investigators performed a search warrant at the residence of 5418 Stonecliffe Drive in Lincoln. The search of the home uncovered numerous items of child pornography.
The resident, Joseph Maciarz Jr., 61, was arrested for possession and distribution of child pornography. Maciarz was lodged in Lancaster County Jail. The investigation remains ongoing.