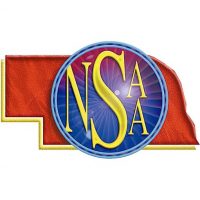 Scottsbluff Boy's Golf Invite
The North Platte Bulldog boy's golf team competed at the Scottsbluff Invite on Monday, finishing as a team in seventh place with a score of 355. Cheyenne Central won the meet with a 325, while the host Bearcats finished four strokes back for second. Ogallala was third as a team at 335.
Individually, Scottsbluff's Austin Thyne won the invite with a 73. North Platte was led by Rylan Perry and Jesse Mauch, who both shot an 86, just missing the top 10 finishes. Elliott Longmore came in at 88 for the Bulldogs, while River Johnston rounded out the North Platte scoring with a 95.
North Platte boy's golf returns to action on Thursday at an invite in Lincoln at Holmes Golf Course.
---
North Platte Boy's Soccer 
The Bulldog boy's soccer team traveled to Lincoln North Star on Monday and fell 4-0 in a rescheduled, boy's varsity action only. North Platte is now 4-10 on the season and will close the regular season hosting Scottsbluff this Thursday, then prepare for Districts next week.
The Lady Bulldog's soccer team's game against Northstar was cancelled, they too will close the season on Thurday, but on the road to Scottsbluff prior to District play.
---
Mike Troxel Track Invite
In rescheduled action from Saturday, the Mike Troxel Track Invite was held on Monday in Hershey with North Platte Saint Patrick's sweeping both team titles and the top four team results coming in the same on both team scores. The Irish edged Ogallala with 162 team points in the in girl's division, the Indians finished at 153. Hershey had 95 girl's points while Sutherland finished with 84.
On the boy's side, the Irish hand a larger win, finishing with 188 points ahead of second place Ogallala at 155. Hershey was third at 88 and Sutherland fourth with 72.
Full individual results are available here.
---
North Platte Saint Pat's boys golf team continued their area success, winning the Hershey golf invite on Monday with a team score season-low of 337. North Platte's JV team was second at 389 while Hershey and North Platte's second JV squad tied for third at 407. Sutherland came in fifth with a 414.
Individually, Teegan Sonneman led the way with a 75, four strokes ahead of second-place Colbi Smith of South Loup. Teammate Connor Hasenauer of St Pat's was third with an 80, while Matthew Phelps shot an 86 also for NPSP. Nathan Wood of North Platte JV came in fifth with a 93.
Sutherland was led by Matt Bruns, who shot a 95, good for sixth overall. Garrett Brannan led Hershey at 96, eighth overall.