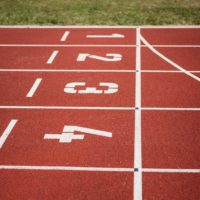 The North Platte Saint Patrick's track and field teams finished in second at the 2021 Jim Mather Track Invite in Arapahoe on Wednesday. Both girls and boys were runner-up on the team side, with Bertrand winning the boy's title and Cambridge claiming the girls.
Jarrett Miles paced the Irish boys, claiming gold in both the 1600 and 3200 meter runs. Teammate Will Moats also placed first in the 300 meter hurdles. The Irish boy's 4×8 relay won gold as well.
For the Lady Irish, it was a combination of spring and distance golds to lead the way as Hayley Miles took the 100 meter dash and Kate Steinike took the top spot in the 3200 meter run. Miles also claimed gold in the triple jump. The Lady Irish's 4×1 and 4×4 relay teams also took home first place.
Full team and individual results are below.