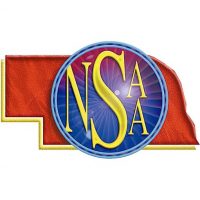 As a reminder for winter sports until January 4th, the Nebraska School Activities Association has released guidelines that required only household members and grandparents to attend high school winter sports. Despite the latest DHM from Governor Pete Ricketts allowing 50% capacity at sporting events, the NSAA has announced they will keep these policies in place.
Per their release on December 14th here, the NSAA requires that schools adhere to their policies including:
• Active participants are permitted, but not required, to wear face coverings during competition/performance.
• Coaches and non-active participants (those not currently on the court, mat or stage) are required to wear face
coverings at all times.
• Spectators are required to wear face coverings at all times while attending indoor events.
• Face coverings must cover the nose and mouth.
• Attendance is restricted to households and may include grandparents.
• 6 feet of physical distance between household groups in stands and spectator areas.
• The host school may establish additional requirements in consultation with local health departments.
These policies are in effect until January 4th.