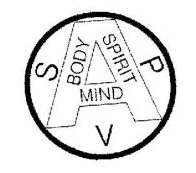 The North Platte Saint Patrick's cross country teams came away with both team and individual titles Thursday in Grant at the South Platte Valley Association Conference invite. The Lady Irish finished with a team score of 17, Bridgeport was second followed by Chase County and Sutherland. The Irish boy's finished at 23, edging out second-place Hershey who finished at 28. Chase County, Bridgeport and Sutherland rounded out the top five.
Individually, Freshman Jarrett Miles continued his solid year, winning with a time of 18:23.36, 22 seconds ahead of Colton Pouk of Perkins County. Hershey was led by Matthew Bruns who finished in third. St Pat's Dax Connick came in fourth while teammate Samuel Dekleva was ninth. Hershey's Race Anderson came in eighth for the Panthers. Sutherland was led by Harmon Johnsen who finished in 17th.
On the girl's side, Kate Stienike claimed the title with a time of 21:25.26, besting her teammate Genna Blakely who was second. Fellow teammates Hayley Miles and Madi Gifford were sixth and eighth for the Lady Irish. Sutherland's Cydnie Wilson paced the Sailors, coming in 13th while Hershey was led by Ruby Nutter who finished in 26th overall.
Full results are available here.