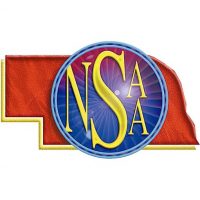 In a move in response to the COVID-19 outbreak in the state, the Nebraska Schools Activities Association has announced a suspension of all NSAA activity practices until Monday March 30th and all competitions until April 2nd.
The NSAA announced also that these suspensions could be extended if conditions warrant.
Member schools and student-participants are expected to adhere to the NSAA Constitution & Bylaws and activity manuals during this time.
As more information becomes available, official updates will be posted on the NSAA website and the NSAA social media platforms.
Earlier today, the South Platte Valley Association Conference announced they have cancelled all activities through April 24th. The conference consists of North Platte Saint Pats, Hershey, Sutherland, Perkins County, Chase County, Kimball and Bridgeport.
For a full list of closings, cancellations and postponements, click here.