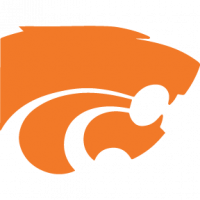 Monday night the Maxwell Public School Board voted 6-0 to co-op with North Platte Saint Pat's schools for varsity baseball for the upcoming year.
North Platte Saint Pat's will still hold their monthly meeting to vote on the co-op, which will be held next Tuesday, January 21st.
Maxwell Athletic Director Ryan Jones in a statement to Huskeradio said, "first and foremost this is a great opportunity for our students here at Maxwell. This is also a good move for our district as we will be the first to offer this opportunity in this area." Jones added, "we are excited about building a relationship with St Pats.  We are excited about all the positives that this co-op will bring to both schools."
Jones said this agreement would be a long-term decision if St Pat's voted in favor. The co-op team would wear red,white and blue and utilize Bill Wood Field in North Platte for practices and any home games. He also added that both schools have several students interested in playing baseball.
St Pat's Superintendent Kevin Dodson said this idea has been in the works for months. "Maxwell approached us in September to ask if we would be interested in co-op baseball next spring. This is a new and exciting potential opportunity for both schools. We are excited about pursuing this co-op and creating opportunities for our students and potentially creating a successful co-op with Maxwell."
He added that there has been a good amount of positive interest from their students and the community. "I would like to express our gratitude in the work that Mr. McMurtry and Mr. Jones have done to make this potential opportunity happen," Dodson said.
Currently the NSAA lists 31 schools in Class A for baseball for the 2020 season with 34 in Class B. If it comes to fruition, this co-op would be the furthest west team in the state, with the next closest in Class A Kearney.