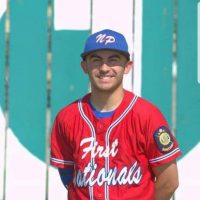 Jace Barker is ready to keep the Barker name in the game at North Platte. The 2016 North Platte High graduate is set to take over the reigns of the First National Juniors this season, his first with the program as a coach. Barker played for the First Nationals from 2013-16, both as a Junior and Senior.
Barker and the First National Juniors begin their season this Friday, May 17th at the Alliance Tournament. Their full season schedule is available here. Select games, including the two matchups with both Kearney and Hastings will be broadcast on KODY, the Voice of the Nats.
Here the full chat with Barker below.