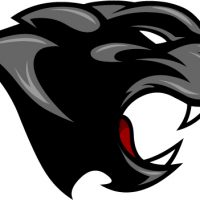 The Hershey Panthers made the trek to Bayard to compete in the C-9 District Track and Field Meet for a shot at Omaha Burke next week and brought home six tickets to state. The Lady Panthers finished as a team in second with 64 points while Chase County rolled to another District Title, finishing with 212.5 points. The Longhorns swept the titles, winning the boy's with 226.5 team points. Hershey boys finished in fifth overall.
Individually qualifying for the State Track and Field Meet next week included Senior Ashley Hassett, who qualified in discus, coming in second with a throw of 103-11, along with winning hte long jump (15-7). Eli Huebner was also a dual-qualifier for Hershey, placing second in both the 1600 and 3200 meter runs.
Also qualifying in one event for the Panthers was Delaney Love in high jump, Colten Ballentine in the 200, Bailiee Vanarsdell in the 3200 meter run and Raychel banks in pole vault, who set a new district record clearing 10-5.
Full team scores are below and entire list of results is available here. The State Track and Field Meet will begin next Friday, May 17th at Omaha Burke Stadium.
GIRLS TEAM SCORES:
1. Chase County, 212.5
2. Hershey, 64
3. Morrill, 44
4. Valentine, 44
5. Hemingford, 39
6. Bayard, 35
7. Kimball, 34.5
8. Gordon-Rushville, 27
9. Bridgeport, 27
BOYS TEAM SCORES:
1. Chase County, 226.5
2. Kimball, 63
3. Morrill, 54
4. Valentine, 44
5. Hershey, 42.5
6. Hemingford, 38
7. Bridgeport, 35
8. Bayard, 13
9. Gordon-Rushville, 8