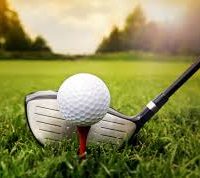 A rainy Tuesday didn't deter area golfers from getting in 18 holes at Oregon Trails Golf Course, as they battled on the links with North Platte's JV squad coming away with the team title. The Bulldogs shot a 339 with all five individuals placing in the top 10 as well, led by Peyton Zeller who won the meet with a low of 80.
Sutherland was second at 355, led by Peyton Copeland who shot an 82, good for second overall. Teammate Tayton Schuster shot an 83, good for fourth overall. Hershey came in third in the team scores at 364, led by Nolan Benjamin who finished at 84, good for fifth. Fellow Panther's Andrew Weitzel and Gabe Becher came in the top 10 as well, closing at 89 and 92 respectively.
Full team scores are available from the meet here. Team and top 10 results are below.
TEAM SCORES
| | | |
| --- | --- | --- |
| Place | Team | Score |
| 1 | North Platte | 339 |
| 2 | Sutherland | 355 |
| 3 | Hershey | 364 |
| 4 | Creek Valley | 423 |
| 5 | South Platte | 472 |
INDIVIDUAL TOP 10
| | | | |
| --- | --- | --- | --- |
| | Player | Team | Score |
| 1 | Peyton Zeller | North Platte | 80 |
| 2 | Peyton Copeland | Sutherland | 82 |
| 3 | Blake Barner | North Platte | 82 |
| 4 | Tayton Schuster | Sutherland | 83 |
| 5 | Nolan Benjamin | Hershey | 84 |
| 6 | Max McIntosh | North Platte | 88 |
| 7 | Andrew Weitzel | Hershey | 89 |
| 8 | Hunter Barnette | North Platte | 89 |
| 9 | Casey Petersen | North Platte | 90 |
| 10 | Gabe Becher | Hershey | 92 |