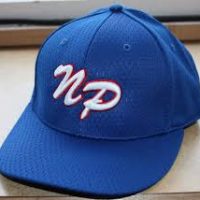 The North Platte Legion Baseball program has announced their 2019 rosters and schedule for the year for both the Junior and Senior squads, beginning the season in mid-May. The Juniors are scheduled to open play May 17th at the Alliance Tournament, while the Seniors begin even sooner, May 11th with a doubleheader in Scottsbluff against Scottsbluff and Gillette, Wyoming.
North Platte opens the season with a new set of coaches as former Nats Ty Brockmoller (Seniors) and Jace Barker (Juniors) take over the reigns. Brockmoller was an assistant for the Senior's team last year and played in the program from 2011-14. Barker played with the First Nationals from 2013-16. 
The full schedule is available below along with rosters for both teams. Huskeradio's KODY is once again your home for Legion Baseball on the radio, with coverage beginning May 25th in Columbus for a doubleheader. The full broadcast schedule will be released as the season nears.
Legion Baseball Schedule:
| | | | | |
| --- | --- | --- | --- | --- |
| JUNIORS | | | SENIORS | |
| Friday, 5/17 | Alliance Tourney | | Saturday, 5/11 |  @ SB/Gillette (DH) |
| Saturday, 5/18 | Alliance Tourney | | Saturday, 5/25 |  @ Columbus (DH) |
| Sunday, 5/19 | Alliance Tourney | | Tuesday, 5/28 |  @ Kearney |
| Saturday, 5/25 | v Columbus (DH) | | Wednesday, 5/29 | v Lexington |
| Tuesday, 5/28 |  @ Kearney | | Friday, 5/31 | Millard Black Sox Tourney |
| Wed, 5/29 | v Lexington | | Saturday, 6/1 | Millard Black Sox Tourney |
| Friday, 5/31 | Home Tourney | | Sunday, 6/2 | Millard Black Sox Tourney |
| Saturday, 6/1 | Home Tourney | | Tuesday, 6/4 |  @ Hastings |
| Sunday, 6/2 | Home Tourney | | Wednesday, 6/5 |  @ Scottsbluff (DH) |
| Tuesday, 6/4 |  @ Hastings | | Friday, 6/7 | Home Tourney |
| Wednesday, 6/5 | v Scottsbluff (DH) | | Saturday, 6/8 | Home Tourney |
| Friday, 6/7 | Omaha South Tourney | | Sunday, 6/9 | Home Tourney |
| Saturday, 6/8 | Omaha South Tourney | | Tuesday, 6/11 | v Kearney |
| Sunday, 6/9 | Omaha South Tourney | | Wednesday, 6/12 | v Gering |
| Tuesday, 6/11 | v Kearney | | Friday, 6/14 | Dakota Classic Tourney |
| Wed, 6/12 | v Gering | | Saturday, 6/15 | Dakota Classic Tourney |
| Friday, 6/14 | Kearney/GI Tourney | | Sunday, 6/16 | Dakota Classic Tourney |
| Saturday, 6/15 | Kearney/GI Tourney | | Tuesday, 6/18 |  @ Lexington |
| Sunday, 6/16 | Kearney/GI Tourney | | Wednesday, 6/19 | v Hastings |
| Tuesday, 6/18 |  @ Lexington | | Friday, 6/21 | McCook Tourney |
| Wed, 6/19 | v Hastings | | Saturday, 6/22 | McCook Tourney |
| Tuesday, 6/25 |  @ Ogallala | | Sunday, 6/23 | McCook Tourney |
| Wed, 6/26 |  @ GI (DH) | | Tuesday, 6/25 |  @ Ogallala |
| Saturday, 6/29 |  @ Lincoln NE | | Wednesday, 6/26 |  v GI (DH) |
| Sunday, 6/30 |  @ Norris (DH) | | Friday, 6/28 | Kearney/GI Tourney |
| Tuesday, 7/2 | v Overton | | Saturday, 6/29 | Kearney/GI Tourney |
| Wednesday, 7/3 | v Cozad | | Sunday, 6/30 | Kearney/GI Tourney |
| Friday, 7/5 | Capital City Tourney | | Tuesday, 7/2 | v Overton |
| Saturday, 7/6 | Capital City Tourney | | Wednesday, 7/3 | v Cozad |
| Sunday, 7/7 | Capital City Tourney | | Friday, 7/5 | v Laramie |
| Wed, 7/10 |  @ Cozad | | Wednesday, 7/10 |  @ Cozad |
| Friday, 7/12 |  @ Laramie | | 7/19 – 7/23 | Area Tourney |
| 7/19 – 7/23 | Area Tourney | | | |

Senior Roster:
Eli Cox
Jacob Swift
Tyler Ferguson
Brayden Stiffler
Miles Morrell
Avery Munson
Jacob Tobey
Dylan Younghans
Sam Malsbury
Caden Messersmith
Carter Johnson
Dolan Branch
Gus Kreber
Andrew Lindemeier
Coaches Ty Brockmoller, Benny Brockmoller and Justin Janas
Juniors Roster:
Blake Barner
Trey Barker
Cole Wright
Cody Wright
Tate Janas
Jeremiah Seamann
Carson Johnson
Tyler Tobey
Carter Kelley
Cy Wagner
Will Coe
Derrick Kuhlmann
Bryce Butterfield
Nathan Moats
Jaylan Ruffin
Coach: Jace Barker