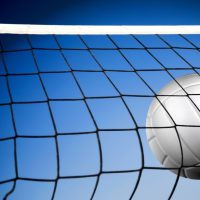 This year's 3rd Annual Wild West All-Star Volleyball Match, previously known as the Sertoma Classic, announced their 2019 rosters with several area athletes representing their schools.
On the west team, which will be coached by McCook Community College Alumni Players Whitney Kuhlen and Dylann Bylund, North Platte has two players in Abbie Hedgecock and Peyton Negley. They are joined by Hershey's Emily Barr, Channing Holm and Ashley Hassett along with four Ogallala Indians.
The east team includes three North Platte Saint Patrick's Irish in Calli Groseth, Kaleigh Kummer and Hayley Homan. They'll be coached by MCC alumni Ashley Carrera and Dakota Terry. Joining the three Irish players are Gothenburg's Lauren Johnson, Amaya Ackerman and Ainsley Rickersen.
Full rosters are below. The match is set for June 22nd, likely to be held at McCook Community College.
West Side
Grace Frederick – Dundy County Stratton
Adalene Krutsinger – Dundy County Stratton
Monique Gooden – Wauneta-Palisade
Amanda Horinek – Hitchcock County
Kyleigh Scott – Hitchcock County
Emily Barr – Hershey **MCC INDIAN
Channing Holm – Hershey
Ashley Hassett – Hershey
Allison Owings – Chase County
Emma Krab – Ogallala
Mackenzie Anderson – Ogallala **MCC INDIAN
Lily Fair – Ogallala
Madison Mendoza – Ogallala **MCC INDIAN
East Side
Jennifer Nava – Lexington
Jayceea Hanson – McCook **MCC INDIAN
Robin Grigg – McCook
Baylee Diefenbaugh – Elwood
Nicole Dewey – Southwest
Lauren Johnson – Gothenburg
Amaya Ackerman – Gothenburg
Ainsley Rickertsen – Gothenburg
Alex Ellermeier – Medicine Valley
Lindsay Schutz – Bertrand
Chloe Carlson – Arapahoe
Jenna Ebbers – Cambridge
Calli Groseth – St.Pats
Kaleigh Kummer – St. Pats
Hayley Homan – St.Pats