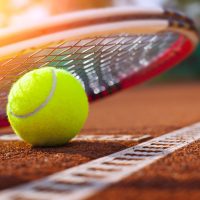 The North Platte Lady Bulldog's tennis team hosted their home invite and picked a decent day for weather to get it in on Monday. North Platte finished in fourth place as a team with McCook edging the title away from Kearney by a point 61-60. Holdrege came in third overall as a team with 45 points while the home team finished with 38.
North Platte was led by their #2 singles team which led with 11 points for the Lady Bulldogs, good for first in that division. North Platte earned 12 points in #1 singles and seven points in #2 doubles.
Full team scores are available here.
A breakdown of each division is available here: #1 singles  #2 singles  #2 doubles