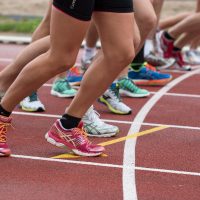 Several area teams took advantage of some spring weather, competing at the Hitchcock County Track Invite in Trenton on Tuesday. The home team, the Lady Falcons won on the girl's side with 102 team points while Wauneta-Palisade took home the boy's team title, more than doubling their next opponent as the Broncos came home with 177 team points.
For area teams, Wallace boys came in third with 63 team points, followed by North Platte JV with 57.5. Maywood-Hayes Center came in 7th with 27 team points. On the girl's side, Wallace finished in 4th with 70 points followed by Maywood-Hayes Center at 56 points. North Platte's JV squad finished in 6th with 40.5 points, tied with Creek Valley.
Full individual results are available here.