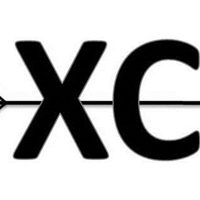 The North Platte Saint Patrick's girls cross country team continues to move into post-season form with another title under their belt, claiming the Class D title at the UNK High School Cross Country Invite Monday. The Lady Irish finished with 46 points, well ahead of second place McCool Junction who had 73 points. Kelsey Folchert paced the Lady Irish, finishing in 3rd place overall. Teammate Kate Stienike finished in 7th as well. Hershey girl's finished in 23rd overall.
On the boy's side in Class D, Hershey came in 15th overall, while the Irish finished 25th. Individually, Gabe Becher of Hershey led the way in the area, coming in 47th overall.
The North Platte Bulldogs competed in Class B, with the boy's team coming in 11th overall. Joel Bradley led the Bulldogs with a 15th finish. The Lady Bulldogs came in 10th place, led by Evelyn Blaesi, who came in 30th.
Full results for all four classes that competed are available here.