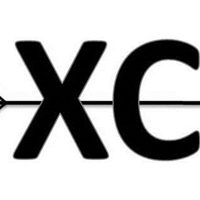 The North Platte Saint Patrick's girl's cross country team edged out Holdrege by a point to win the McCook Cross Country title on Thursday at Heritage Hills Golf Course. The Lady Irish finished with 43 points, just ahead of Holdrege at 44. Sidney came in third at 56 followed by North Platte at 58. McCook rounded out the top five at 72. Hershey finished in 9th overall.
Individually, it was a balanced attacked for NPSP, as Freshman Kate Steinike led finishing in 6th overall, with teammate Jenna Blakely coming in 8th. Hayley Miles finished in 12th, followed by Gracie Rippen at 23. Julie Slattery rounded out the scoring for the Irish finishing in 38th.
Area athletes included North Platte's Olivia Redhouse, Hunter Rathjen and Evelyn Blaesi who came in 14th-16th. Sutherland was led by Morgan Burke who finished in 22nd, while Hershey's Varsha Ruebner followed at 25th.
On the boy's side, it was Sidney winning the team title and the individual title, with Carlos Lucero taking the title. Holdrege came in second overall, with McCook, North Platte and Perkins County rounding out the top five. Hershey boy's came in 8th and Sutherland finished in 12th.
Individually, North Platte's Joel Bradley came in 7th, while teammate Tom Moss came in 12th. Sutherland was led by Joseph Fischer who finished in 28th, while Hershey's Hudson Reed came in 30th. The Irish were led by Logan O'Malley who came in 33rd.
Full results of the boys and girl's scores are available here.