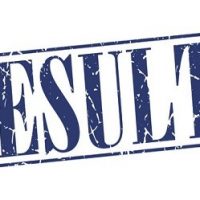 The competition was tough for Lincoln County schools at the Chase County Cross Country Invite on Thursday, but area schools fared well with some top three team finishes.
Perkins County continued their hot fall start to the year, winning the team score battle, followed by Ogallala and Dundy County Stratton. Maywood-Hayes Center posted a 5th place team finish, while Hershey was 7th and Sutherland 10th. North Platte Saint Patrick's came in 11th overall on the boy's side. Damon Latta from Dundy County Stratton one the meet individually, while Perkins County took 2nd and 3rd. Sutherland's Joseph Fischer led area runners, coming in 9th while the Irish's Logan O'Malley finished in 13th. Hershey was led by Gabe Becher who finished 16th.
On the girl's side it was Ogallala with the team championship, followed by Chase County and North Platte Saint Patrick's. Hershey came in 5th with Wallace finishing in 8th as a team. Ogallala garnered the individual title too, with Lucia McKeag winning it all by :11 seconds. NPSP's Freshman Kate Steinike came in third overall, with teammate Hayley Miles in 6th. Hershey was led by Varsha Huebner who finished in 8th.
Full team and individual results are available here: Boys/Girls.