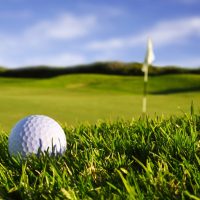 Day one of the Boy's State Golf Championships began on Tuesday, with golfers descending on Norfolk, Columbus, Kearney and North Platte in their respective classes.
North Platte competed in the Class A meet held at Norfolk Country Club and finished day one with a team score of 319 (+31), good for 7th overall. The home team, Norfolk, leads all team scores at 291. Individually for the Bulldogs Jayden Jones leads after shooting a 76. Kyle Zimbelman shot a 78 while Chesney Tatman (82) and Drew Phillips (83) rounded out the scoring for North Platte. The Bulldogs are set to be in the later tee-off times today, with the first teeing off at 10:30 AM. Follow all the Class A action for day two here.
In Class at Lake Maloney Golf Course in North Platte, Medicine Valley sits in third place as a team after day one at 351, with Franklin in second at 330 and West Holt leading all team scores at 320. The Red Raiders are led by Joseph Chancellor who shot a 79, good for sixth overall individually.
Paxton sits in 9th as a team with 386. Jeremy McMillan-Peters leads the Tigers after shooting an 83, good for a tie for 13th individually.
Mullen's Koby Walker shot an 89, good for a tie for 30th overall.
Tee-off times begin at 9:30 in North Platte. You can follow all the Class D action from Lake Maloney here.