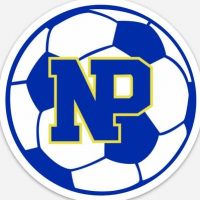 The North Platte Bulldog soccer teams both earned first-round wins in their districts and have now set themselves up for a District Title Wednesday and Thursday.
Monday, the top-seeded Lady Bulldogs dominated Fremont 8-0 to move in to the District Title. They'll face #2 Lincoln Pius X tonight (Wednesday) for the A-6 District Championship and a chance at state. The last time the Lady Bulldogs qualified for State Soccer was in 2012, with a history of seven qualifications. These two teams have not met up yet this season. The match will begin at 7 CT at North Platte High.
Tuesday, the North Platte boy's soccer team continued the success, knocking off #4 Norfolk 1-0. It was the third win against Norfolk this season, all being close wins. On the other side of A-7 District, #2 Lincoln North Star beat Papillion-La Vista 3-1 to advance to the District Title. That game will be played Thursday at 7 CT at North Platte High. This will be the second meeting between them, as North Platte beat North Star on April 21st at the Kearney Double Triangular 4-2. The Bulldog boys are looking for their 5th state qualification, with their most recent coming in 2016.
The full district brackets are below.
A-6 Girl's District Bracket:
#1 North Platte 43.0000 (11-3)
04/30/2018
5:00 PM CT
#4 Fremont 37.3571 (5-11)
#3 Lincoln High 39.0000 (6-10)
04/30/2018
7:00 PM CT
#2 Lincoln Pius X 42.0000 (7-7)

North Platte (8-0)
05/02/2018
7:00 PM CT
Lincoln Pius X (2-1)
A-7 Boy's District Bracket:
#1 North Platte 43.0769 (11-3)
05/01/2018
5:00 PM CT
#4 Norfolk 37.8462 (3-12)
#3 Papillion-LaVista 38.0769 (4-11)
05/01/2018
7:00 PM CT
#2 Lincoln North Star 42.5333 (11-6)

North Platte (1-0)
05/03/2018
7:00 PM CT
Lincoln North Star (3-1)