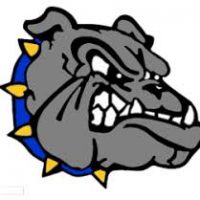 The North Platte Bulldog's golf team traveled to Lincoln for the Capital City Golf Invitational at Yankee Hill Country Club and came away with a 5th place team score. In a field of 24 teams, North Platte finished with 322 team strokes, the same as fourth place Millard North. Southwest won the invite shooting a team score of 314 strokes.
Individually Kyle Zimbelman continued his late season run, leading the Bulldogs with a 76 which put him in 6th overall. Seth Negley just missed out on the top 15, finishing with an 80. Kade Wroot shot an 82 followed by Jayden Jones with an 84 and Chesney Tatman with an 85. Hayden Pudenz of Papillion-La Vista won the invite with a 73.
Full team and individual results are available here.
Up next for North Platte boy's golf is their home quad on Monday, April 30th with McCook, Ogallala and Sidney at River's Edge Golf Course.