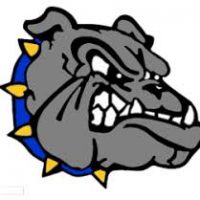 Kyle Zimbelman edged out Cheyenne East's Blake Danni by a stroke en route to an individual championship at the Scottsbluff Boy's Golf Invite on Monday. Zimbelman shot an 74, good for the title and helped his team to a 2nd place team finish. The Bulldogs finished with 323 team strokes, just eight behind team champion Cheyenne East who finished 2nd, 3rd and 4th in individual results as well.
The Bulldogs got help from Senior Kade Wroot who shot an 80, good for 5th individually. Jayden Jones also finished in the top ten with an 82, good for 7th. Tanner Ruda and Drew Phillips rounded out the top 15 finishing with an 87 each. Full results of team and individual scores are available here.
The North Platte Boy's Golf team continues play this Thursday in Lincoln at Yankee Hill Country Club.