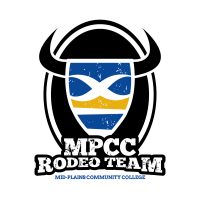 The best is yet to come.
That's how Garrett Nokes, MPCC Rodeo Team timed event coach, feels about the team's performance at the Falcon Frontier Days Rodeo in River Falls, Wis. over the weekend.
It was the first competition of the 2017-18 season, and the results weren't quite what everyone had hoped for.
"All in all, we've had worse rodeos, but I know the competitive nature of our team members, and I know they are not happy," said Nokes. "We had a couple of bad draws and a couple instances where we thought our horses were ready, but they weren't."
The mental aspect of competing also played a part.
"Some of the mistakes by our upperclassmen were made because they were trying too hard," said Nokes. "They wanted to go in there, make stuff happen and defend our title, when in reality, they needed to relax a little and have more fun. No doubt this weekend will be better."
The results of the rodeo were as follows:
Steer wrestling – Tyler Murray, of McCook, second
Team roping – Reed Murray, of Belvue, Kan., and Lane Kennedy, of Orleans, third; Seth Pearson, of Oconto, and South Dakota State University's Reis Bruley, fourth; Kaile Jacobson, of Hershey, and Trenton Solida, of Phillipsburg, Kan., fifth
Breakaway Roping – Maura Christen, of Elwood, fifth
Men's Team – fifth
Women's Team – fourth
"I look for big things from Tyler this year," said Nokes. "He did an outstanding job and really showed his maturity in Wisconsin. Injuries plagued him in the past, but he has been 100 percent for just shy of a year now. That has made a huge difference in his aggression level and confidence."
Seven MPCC team ropers made it to the short go at River Falls – four of whom were freshmen. MPCC was also represented in the short round in breakaway.
"We had some freshmen in the team roping who really stepped up," said Nokes. "Reed Murray, Tyler's cousin, is a freshman this year. He roped alongside Lane Kennedy, who rode saddle broncs for us at nationals last summer. Lane got his hand caught in the dally – otherwise they probably would have won either first or second."
The team will have a chance to move up in the standings as it competes at its hometown rodeo, the MPCC Stampede, Friday and Saturday at the Wild West Arena in North Platte. Performances will start at 7 p.m. each night. Admission is payable at the gate. It's $10 for adults and free for children 10 and younger.