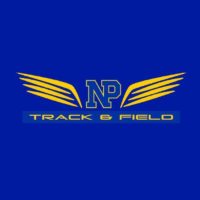 A team title was in store for the North Platte Bulldogs boy's track team at the Buffalo Bill Track Invite Thursday. The Bulldogs ran away with 197 team points, well ahead of second place Hastings, who finished with 130 points.
On the girl's side, the Lady Bulldogs came in third overall with 109 points, behind Scottsbluff (129) and the champion Kearney Bearcats (181).
Individual champions for North Platte were Peyton Neff (20o meter dash), girl's 4×1 relay, Kylee Tilford (high jump) and Carly Purdy (triple jump) for the girls.
Leading the boys was Vincent Genatone, who posted one of the fastest times in the 100 meter dash in the state, finishing at 10.87 and winning gold. He finished in second in the 200, just behind teammate Kymani Sterling, who also won the 400.
Other gold medal winners for North Platte were Evan Caudy (1600), boy's 4×1 and 4×4 relays, Jack Oettinger (pole vault), Kolten Tilford (long jump), Ethan Mercer (triple jump) and Nic Davis in shot put and discus.
Full results from the meet are available below.