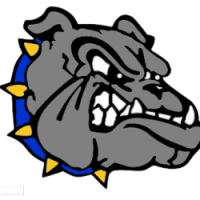 The North Platte cross-country team qualified for state as a team, taking the runner-up plaque home after the A-1 District was held in Papillion. The Bulldogs finished with 78 points, behind the A-1 champ Lincoln Southwest who won at 21. Individually Evan Caudy pulled in a third place finish while teammate Joel Bradley placed eighth.
On the girl's side, Zarah Blaesi qualified for North Platte, finishing in seventh overall. As a team, the Lady Bulldogs finished in seventh as well.
The top 15 runners and team scores are below.
District A-1 Girls:

| | | | |
| --- | --- | --- | --- |
| 1. |  Berlyn Schutz (9) | Lincoln East | 19:06.58 |
| 2. |  Kylie Muma (9) | Lincoln East | 19:33.62 |
| 3. |  Jenna Muma (11) | Lincoln East | 19:34.34 |
| 4. |  Taylor Searcey (12) | Lincoln East | 19:34.44 |
| 5. |  Elizabeth Kramer (12) | Lincoln Pius X | 19:45.81 |
| 6. |  Allison Louthan (11) | Millard North | 20:04.78 |
| 7. |  Zarah Blaesi (9) | North Platte | 20:26.13 |
| 8. |  Laura Martin (12) | Lincoln Pius X | 20:26.47 |
| 9. |  Izzy Apel (9) | Lincoln East | 20:26.74 |
| 10. |  Gretchen Braak (11) | Millard North | 20:29.36 |
| 11. |  Regan Ehlert (10) | Gretna | 20:40.38 |
| 12. |  Kennedy Bartee (9) | Lincoln High | 20:43.49 |
| 13. |  Eve Weber (11) | Lincoln East | 20:45.25 |
| 14. |  Allyson Korus (11) | Lincoln Pius X | 20:51.05 |
| 15. |  Kayla Adams (12) | Gretna | 20:55.93 |
1.
Lincoln East, 19
Coach: Brian Kabourek
Berlyn Schutz (9), 19:06.58
Kylie Muma (9), 19:33.62
Jenna Muma (11), 19:34.34
Taylor Searcey (12), 19:34.44
Izzy Apel (9), 20:26.74
Eve Weber (11), 20:45.25
Abigail Schmidt (12), 21:10.52
2.
Lincoln Pius X, 68
Coach: George O'Boyle
Elizabeth Kramer (12), 19:45.81
Laura Martin (12), 20:26.47
Allyson Korus (11), 20:51.05
Adelina Herrera (12), 21:20.73
Katherine Tvrdy (10), 21:27.11
Monica Hanus (11), 21:39.99
Madilyn Fitzgerald (11), 21:45.39
3.
Millard North, 85
Coach: Emily Janda
Allison Louthan (11), 20:04.78
Gretchen Braak (11), 20:29.36
Taylor Goodrich (11), 21:17.48
Ava Rhode (10), 21:30.47
Isabella Luzarraga (11), 22:08.67
Mary Helmick (10), 22:57.52
Emma Palmesano (9), 23:38.63
4.
Lincoln High, 125
5.
Papillion-La Vista, 128
6.
Gretna, 128
7.
North Platte, 171
8.
Omaha Northwest, 249
District A-1 Boys:
| | | | |
| --- | --- | --- | --- |
| 1. |  Tyler Boyle (12) | Lincoln Southwest | 16:29.75 |
| 2. |  Trevor Acton (12) | Lincoln Southwest | 16:43.65 |
| 3. |  Evan Caudy (10) | North Platte | 16:46.56 |
| 4. |  Felix Cruz-Tapia (11) | Omaha South | 16:47.73 |
| 5. |  Drew Snyder (11) | Lincoln Southwest | 16:52.90 |
| 6. |  Jack Nolley (12) | Lincoln Southwest | 17:07.36 |
| 7. |  Grant Reid (11) | Lincoln Southwest | 17:09.18 |
| 8. |  Joel Bradley (12) | North Platte | 17:12.79 |
| 9. |  Matthew Protzman (12) | Norfolk | 17:15.15 |
| 10. |  Adam Ali (11) | Omaha South | 17:20.03 |
| 11. |  Collin Kotz (12) | Papillion-La Vista | 17:32.11 |
| 12. |  Max McConnell (12) | Lincoln Southwest | 17:37.04 |
| 13. |  Tyler Bartolome (12) | Lincoln Southwest | 17:38.23 |
| 14. |  Ethan Foix (11) | Papillion-La Vista | 17:38.70 |
| 15. |  Jakob Tadlock (11) | Papillion-La Vista | 17:41.43 |
1.
Lincoln Southwest, 21
Coach: Ryan Salem
Tyler Boyle (12), 16:29.75
Trevor Acton (12), 16:43.65
Drew Snyder (11), 16:52.90
Jack Nolley (12), 17:07.36
Grant Reid (11), 17:09.18
Max McConnell (12), 17:37.04
Tyler Bartolome (12), 17:38.23
2.
North Platte, 78
Coach: Jake Hasenauer
Evan Caudy (10), 16:46.56
Joel Bradley (12), 17:12.79
Thomas Moss (11), 18:09.50
Tayler Kleinow (12), 18:17.09
Jonah San Miguel (11), 18:26.66
Aaron Franz (11), 18:45.49
Kean Jared (12), 18:59.30
3.
Omaha South, 79
Coach: John Tripp
Felix Cruz-Tapia (11), 16:47.73
Adam Ali (11), 17:20.03
Alex Elizarraga (12), 18:12.01
Joshua Lopez-Hernandez (10), 18:18.57
Jose Lara Flores (10), 18:18.67
Yael Blanco-Zamudio (10), 18:43.47
Augustine Hodoly (11), 19:22.51
4.
Papillion-La Vista, 91
5.
Norfolk, 125
6.
Lincoln Southeast, 139
7.
Lincoln High, 162
8.
Omaha Northwest, 254