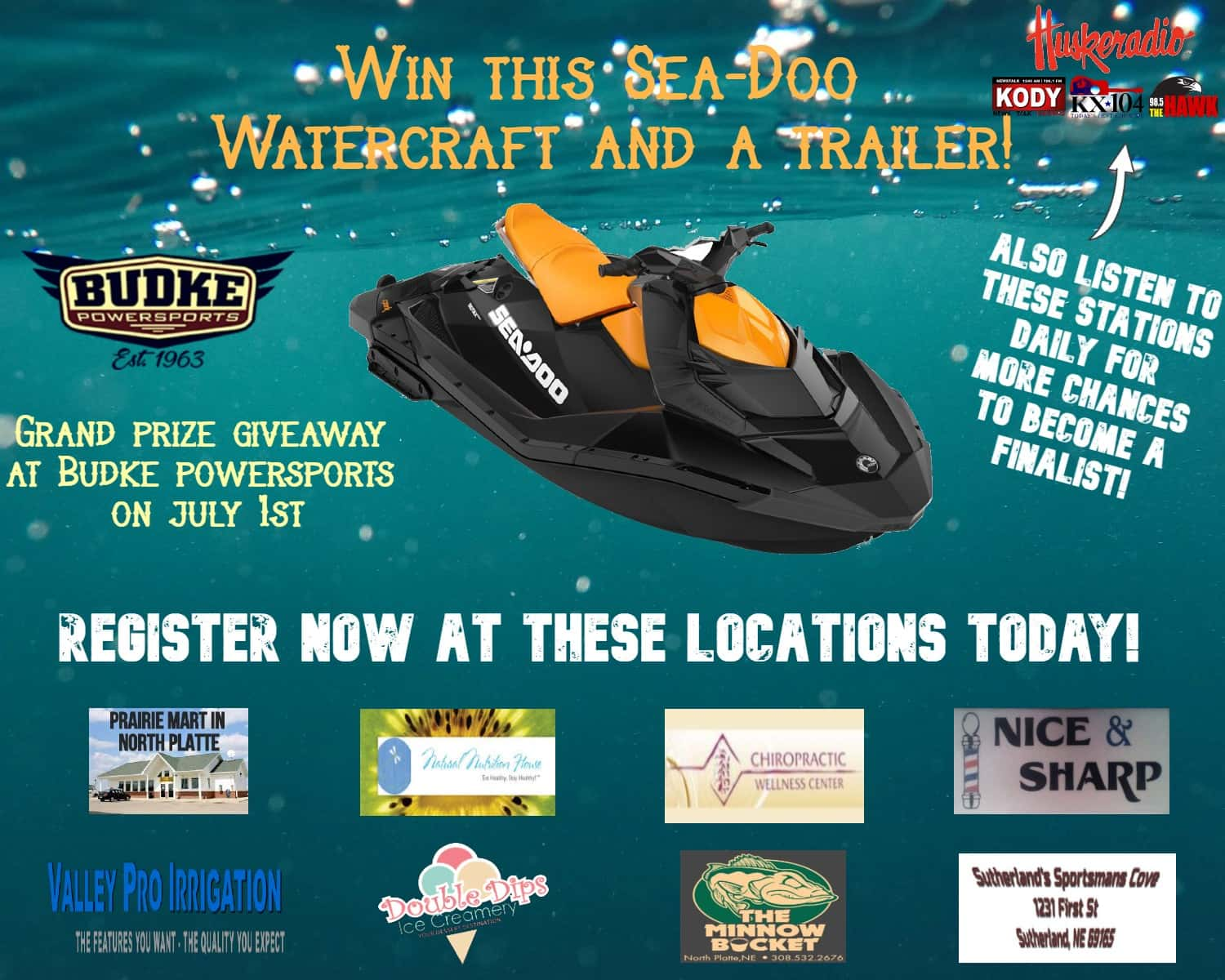 Huskeradio's Ride the Waves Contest Rules
Finalists must be 19 or older to participate in the grand prize finale giveaway.
Finalists must be present at finale to win.
Grand prize giveaway event is set for July 1st at Budke Powersports and all finalist positions will be filled by June 30th.
Grand prize giveaway event will adhere to the Governor's directed health measures that are in place at the time.
Alternates are allowed to fill in for finalist as long as they have prior authorization from Huskeradio.
Contestants can register at multiple locations but can only become a finalist once.
Grand prize is final once given out and are not transferrable, nor can they be redeemed for cash value.
Huskeradio employees and their immediate families are ineligible to participate
By participating in the contest, the winner or winners agree to have their name, voice, or likeness used in any broadcasting or advertising material relating to this contest without additional financial or other compensation, and to sign a publicity release prior to acceptance of the prize.
Huskeradio reserves the right to make changes in the rules of the contest, including the substitution of a prize of equivalent value, which will become effective upon announcement.
Decisions of Huskeradio station management with respect to contests are final.
Guidelines for July 1st event at Budke Powersports:
We ask that only the finalist come to the event, to limit the number of people on site.
Upon arrival, please come in and register at the Huskeradio tent.
Before, during and after the event you are asked to socially distance yourselves from others, by keeping at least six feet in between you and others.
You are encouraged to use the hand sanitizer station on site.
You are allowed to wear a mask, however you are not required to.
If you are feeling at all ill with fever, cough, chills, muscle pain, headache, sore throat or shortness of breath to find an alternate for your place.
For the duration of the event we ask that finalists remain outside in the parking lot, where the contest is held. If you are eliminated, you may leave.