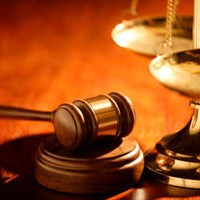 A New York individual with more than 250 pounds of cocaine in his vehicle during a traffic stop on I-80 in Lincoln County last month now faces federal charges. According to Tri-City Television Station NTV;  Steven Windoloski, 32, of Massena, New York, is charged in U.S. District Court with two counts of possession with intent to distribute 5 kilograms or more of cocaine.
On Aug. 11, a Nebraska State Patrol trooper stopped an eastbound maroon 2019 Mitsubishi Outlander at mile marker 166 – two miles east of the Sutherland exit – for not having a front license plate. When the trooper stopped Windoloski, another trooper deployed a K-9 to sniff around the vehicle. The K-9 alerted to drugs in the vehicle and a probable cause search was conducted.
The search found three cardboard boxes of cocaine weighing a total of 100 kilos – or 220 pounds. After towing the car, troopers unloaded all of the vehicle's contents and seized a total 117.4 kilos – or 258.82 pounds – of cocaine. Windoloski's jury trial is scheduled for 9 a.m. Nov 28.