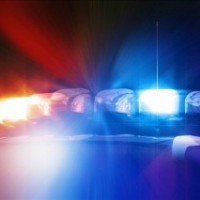 A Dawson County man charged in a shooting at a Central Nebraska Strip Club in July is heading to court. Buffalo County Court records indicate that Corey Brestel of Cozad is charged with possession of a defaced firearm.
On July 31, two men who are a part of the Tribesman Motorcycle Group were approached by 30 members of another motorcycle group known as the Homietos at Paradise City near Elm Creek, according to Tri-City Television Station NTV. The two men reported to authorities that the other group started attacking them, leaving one man injured. Records said during the fight, another man – identified as Richard Rios – was shot.
Rios was then transported to the hospital by Brestel, who told authorities he is member of the Homietos group. Authorities searched the car Brestel age twenty-four was driving and found three guns inside. It is not known if anyone has been charged in the actual shooting of Rios, or the assault on the two men.