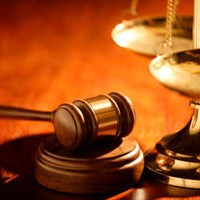 A Colorado man has been found guilty of second-degree murder in the killing of an Imperial woman. On Wednesday, a jury found Kevin German, 26, of Colorado Springs, Colorado, guilty of second-degree murder, kidnapping and first-degree false imprisonment. German charged with first-degree murder, but jury instructions listed in court records show the jury could find German guilty of either first-degree murder, second-degree murder or manslaughter. They also could have found him not guilty.
The charges stem from a November 2019 incident where German was charged with kidnapping two women and holding them in a home near Enders. Authorities said the body of 22-year-old Annika Swanson was found near Imperial days later, while the other woman, Eve Ambrosek, was found safe. The false imprisonment charge related to restraining or abducting Ambrosek. The jury instructions show the jury could have found German guilty of kidnapping – which he was charged with – or false imprisonment. German is scheduled to be sentenced at 9 a.m. Nov 18.
Keonna Carter, 25, of Taylorsville, Utah, is charged with first-degree murder and kidnapping related to the incident. Court records do not list any updates since November 2020, however she did testify in German's trial.