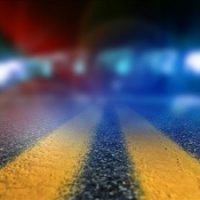 A North Platte woman has been charged after more than 10 pounds of marijuana was found in a package during a controlled delivery. Tri-City Television Station NTV reports that Destiny Dominguez-Martinez, 46, is charged in Lincoln County Court with possession of a controlled substance with intent to distribute.
According to an arrest affidavit, on Friday, a North Platte Police officer seized a package from UPS containing 10.25 pounds of marijuana that was meant to be delivered to Dominguez-Martinez's husband. Just before 9 a.m. Monday, the officer delivered the package under surveillance. The affidavit says Dominguez-Martinez came to the door and retrieved the package before going back inside. A short time later, she left the residence in a black Nissan Mirano.
A traffic stop was then conducted on the Mirano and Dominguez-Martinez was arrested. Officers later obtained a search warrant for Dominguez-Martinez's home and located the package, drug paraphernalia, smaller quantities of marijuana for personal use, a digital scale and $347.47 in U.S. currency. Dominguez-Martinez is scheduled to be arraigned in Lincoln County Court at 1:15 p.m. Tuesday.