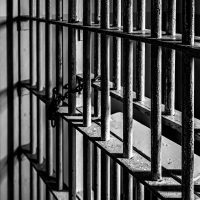 A North Platte man faces multiple charges after he allegedly drove drunk with multiple drugs and children in his vehicle. Tri-City Television Station NTV reports that Blake Suhr, 33, is charged in Buffalo County Court with two counts of distribution of a controlled substance (alprazolam, hydrocodone), possession of marijuana with intent to distribute, possession of drug money, third-offense DUI, three counts of DUI with a passenger under the age of 16, possession of an open alcohol container and possession of drug paraphernalia.
According to an arrest affidavit, around 9 p.m. Sunday, a Nebraska State Patrol trooper conducted a traffic stop on a white Honda Odyssey, driven by Suhr, at mile marker 273 – one mile east of the Kearney exit – for driving without headlights or taillights on. When the trooper was pursuing the vehicle, he noticed the vehicle's occupants were moving items in the front seat area. Upon contacting the vehicle, the trooper found three children in the backseat of the vehicle. He also smelled alcohol on Suhr's breath and could see a clear glass jar containing raw marijuana and open alcohol containers inside the vehcle.
Court records say a probable cause search later located 3.2 pounds of raw marijuana, 120 alprazolam pills, 70 hydrocodone pills, three oxycodone pills, multiple drug pipes/paraphernalia and $8,000 in U.S. currency in Ziploc bags. The affidavit says Suhr refused field sobriety tests, but submitted to a preliminary breath test. The test showed Suhr had a blood alcohol level of .122. The passenger of the vehicle, Vanessa Tapia, 36, was issued a citation for possession of more than a pound of marijuana, possession of drug paraphernalia and possession of an open alcohol container. She was released with the three children after being driven by law enforcement to a safe location.
On Monday, a judge set Suhr's bond at $25,000. He is scheduled to appear in Buffalo County Court for a preliminary hearing on Aug. 29.