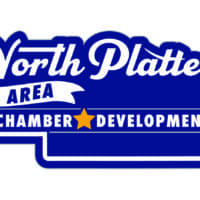 Thursday morning the Nebraska Department of Economic Development informed the North Platte Area Chamber and Development Corporation that their Nebraska Rural Projects Act application was approved. According to a letter shared from Chamber President Gary Person, recipient projected that it would invest at least $7.5 million to develop the Hershey Rail Park . Based on this projection, Applicant is eligible to receive up to $30 million in matching funds from the State of Nebraska. The full letter can be viewed below:
2022.6.22-Notice-of-Approval-North-Platte
Also below is an interview from Lincoln County Commissioner Chairman and member of the Chamber Board of Directors Chris Bruns. Commissioners Bruns joined Huskeradio's Mugs in the Morning with Tristen Winder to assist in breaking the news.
Huskeradio will continue to cover this exciting development. Monday we will discuss the project with District 42 Nebraska State Senator Mike Jacobson and further discuss the issue with Lincoln County Commissioner Chairman / Chamber Board of Director Member Chris Bruns Tuesday morning and with Gary Person the President and CEO of the North Platte Area Chamber and Development Corporation.