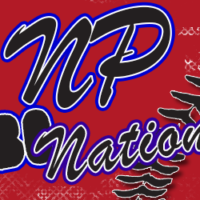 The North Platte FNBO National Seniors earned the three seed at their upcoming A-7 District Tournament, to be held July 16th through the 20th in Kearney.
North Platte is 26-15 in the regular season with a handful of regular season games remaining. They'll open the A-7 District Tourney against #2 seeded Hastings, a team they split their regular season games with, winning 5-3 on June 8th and falling June 1st 4-3. Their game will be played at 7:30 from Kearney's Memorial field on July 16th. Huskeradio will have live coverage of the entire tournament for North Platte.
Kearney is the top seed in the tourney and will face the winner of #4 Scottsbluff and #5 Lexington. The tournament is a double-elimination format. Below is the complete bracket.