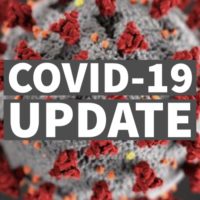 Additional cases of COVID-19 have been identified in three Nebraska counties including two new cases announced in Lincoln County residents.  According to the Nebraska Department of Health and Human Services, one is a female in her 40s who recently traveled to Colorado and the other is a male in his 20s who was in close contact with a person who previously tested positive for COVID-19. Officials say that both new cases are self-isolating at home.
The confirmed cases outside of Lincoln County include a man in his 60s from Nemaha County who also recently traveled to Colorado. The individual is isolating at his home residence. Another case is a man in his 40s from Sarpy County with underlying health issues who is currently hospitalized.
As of tonight, the state case total is 32 according to the Nebraska Department of Health and Human Services. One case reported by Douglas County yesterday is included in the state case count today. Both state and local health departments are testing and publicly reporting their cases. In the event of a discrepancy between DHHS cases and cases reported by local public health officials, data reported by the local health department should be considered the most up to date.
People who are concerned they may have COVID-19 should self-isolate and call ahead to their primary care provider to be screened over the phone. The provider can evaluate and determine if testing is necessary.  Certain people are at higher risk of getting very sick from COVID-19 including older adults and people who have serious chronic medical conditions like heart disease, diabetes and lung disease, according to the CDC.