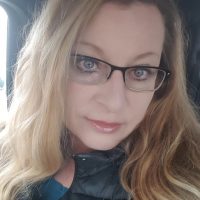 Source: North Platte Catholic Schools
NORTH PLATTE – Harrison native Janet Victory has been hired as head volleyball coach for the St. Pat's High School Lady Irish. She will also teach PE and health. Victory has a decade of coaching experience, serving as both an assistant and head coach in Crawford, NE. She's recently been teaching at the Pine Ridge Job Corps near Chadron. Janet and her husband John have a son who attends UNL and a daughter playing volleyball at Southeast Community College in Beatrice.
The Lady Irish open the 2019 season on August 31st in Overton.
Editor's Note: Huskeradio is your home for North Platte St Pat's sports once again in the 2019-2020 school year and will carry select volleyball games on KODY, 1240-AM/106.1-FM.