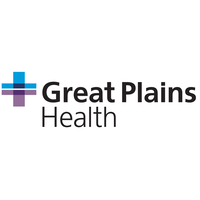 Great Plains Health is proud to announce that it has once again been named by Becker's Healthcare as one of the top 150 places to work in healthcare. This is the third consecutive year that Great Plains Health has been designated for inclusion in this elite group of health care systems.
Award winners are selected by the Becker's Healthcare editorial team who conducted research, considered nominations and evaluated organizations based on benefits, workplace culture, professional development opportunities and previous recognition for workplace excellence.
According to Becker's Hospital Review, the organizations included in the list offer benefits and opportunities for employees to build successful careers above and beyond the average healthcare company; they encourage professional development and promote leadership from within as well as supporting volunteer opportunities and community involvement.
"Great Plains Health workforce has a huge impact on the culture and success of our health system," said Jayne Johnson, senior director of human resources. "Our people touch every facet of our organization and I am pleased to be at a place recognized as an employer of choice." As part of the designation, Great Plains Health was recognized for its innovative approach to employee recruitment that includes housing assistance and incentives for employee's purchasing homes in the community. Great Plains Health was also acknowledged for expanding the Emerging Leaders program to include a leadership boot camp to prepare high-performing employees for leadership positions.
In a recent employee survey, 93 percent of Great Plains Health staff said they are engaged in their jobs and 90 percent are engaged with the organization as a whole. "Our employees are driven to provide the best possible experience for our patients at all times. It is that drive and dedication that makes the culture at Great Plains Health an extraordinary environment to work in," said Mel McNea, Great Plains Health chief executive officer. "Providing them a supportive, respectful and high quality place to work is an essential element in the success of our organization."
About Great Plains Health
Based in North Platte, Nebraska, Great Plains Health is a fully accredited, 116-bed acute care regional medical center serving western and central Nebraska, northern Kansas and southern South Dakota. With nearly 100 physicians representing 30 medical specialties, the Great Plains Health system offers advanced health care, including heart and vascular, cancer and orthopaedic surgery services. The system employs approximately 1,100 people and serves a geographic area spanning approximately 67,882 square miles. For more information, visit gphealth.org.