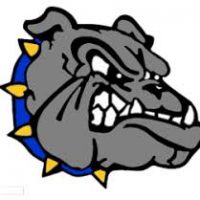 The North Platte Bulldog's golf team got in their final tune-up before districts begin at the Awarii Dunes Classic Thursday among a stacked field, finishing in fifth as a team. Kearney won the meet shooting a 304 with Adams Central and GICC next at 315 and 319. North Platte as a team finished at 333.
Leading the way for the Bulldogs was Senior Drew Phillips, who shot a popular score of 78, tying for 8th overall. Five players finished with a 78 while four others shot a 77. Jake Ellis of Kearney won the meet at 71.
North Platte did not have the entire normal five in their rotation Thursday but still got solid scores from Blake Barner, who finished at 81, Peyton Zeller at 86 and Max McIntosh at 88. Jake Gutschenritter finished at 93 as well.
Full team scores are below with full results individually are available here. The Bulldogs will compete next at the B-4 District this coming Monday, May 13th at Lake Maloney Golf Course.
Team Scores
1 Kearney 304
2 Adams Central 315
3 GICC 319
4 Broken Bow 331
5 North Platte 333
6 Aurora 341
7 Holdrege 351
8 Hastings High 355
9 Kearney Catholic 360
10 Ravenna 370
Tie 11/12 Lexington 381
Tie 11/12 Kearney Reserve 381
13 Centura 383
14 St. Paul 392
15 Kearney JV 396