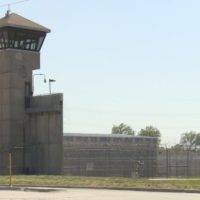 Governor Pete Ricketts sees nothing wrong with Corrections Director Scott Frakes' decision to withhold from the public a report on the 2015 Mother's Day riot at the Tecumseh state prison.
The report, which cost the state 20-Thousand dollars, became public during a civil trial which charges the state with neglect in the riot.
Ricketts rejects the notion that Frakes declined to release the report, because it wasn't flattering to the Department of Corrections. . .
Another report which was released claimed there was little the state could have done to prevent the riot, while the unreleased report placed partial blame on the state failing to address problems within the prison.
The riot did 2-Million dollars in damage to the prison and left two inmates dead.