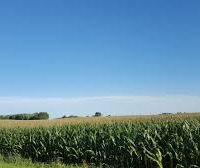 Governor Pete Ricketts says resolving trade issues with China would be a boon to Nebraska agriculture.
Ricketts says he has made the Trump Administration well aware of the importance of trade with China to Nebraska. . .
Recently, the president has announced a 90-day ceasefire in the trade war with China, encouraging some that a trade deal might soon be reached.