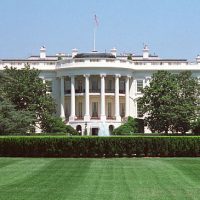 President Donald Trump warns Republicans gathered in the Omaha metro area that if they don't go to the polls in November, Democrats will reverse the strides made by his administration.
Trump says moves to sell a higher ethanol content gasoline year-round and to replace NAFTA could be undone if Republicans don't turn out for the mid-term elections. . .
Trump earlier in the day lifted restrictions on the sale of E-15 ethanol, allowing it to be sold throughout the year.