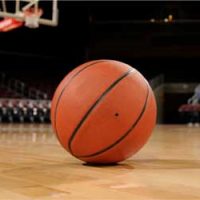 The Mr. Basketball & Miss Basketball Kearney Senior All-Star Games will feature the area's top seniors from last winter.  For the third year both games will be played on the same night, Sunday, July 15th. The girl's game will be tip off  at 6:00 p.m. at the UNK Health & Sports Center with the boys' game to follow around 7:00 p.m.
The all-star games cap a weekend of basketball in Kearney, as teams from the Midwest battle in the Miss Basketball Showcase on July 12-14. The Mr. Basketball Invite was held on July 6-8.
Tickets, which get you into action for both all-star games are $6 for adults and $4 for youth (k-8).
The Complete rosters for the Kearney Senior All-Star Games are listed below:
GIRLS ROSTERS:
BLUE TEAM •   Coach Cody Whipkey, Wilcox-Hildreth
Carlie Rupe                       Wilcox-Hildreth
Bridget Beisel                   Wilcox-Hildreth
Blake Mann                       Burwell
Cassidy Connell              Holdrege
Alayna Whipple                Arapahoe
Ali Smith                            Ord
Delani Fahey                    Ord
Claire Cornell                   Elm Creek
Sara Ripp                          S-E-M
Paige Kirby                       Axtell
Jory Lowe                         Broken Bow
RED TEAM •     Coach Randy Bauer, Pleasanton
Keri Bauer                         Pleasanton
Ellie Snell                          Gibbon
Kennedy Lewandowski  Arcadia/Loup City
Shaylee Jones                  South Loup
Elle Luehr                          Wood River
Megan Christen                Anselmo-Merna
Sidney Enochs                 Overton
Megan Miigerl                   Ravenna
Brooklyn Fiddelke            Ravenna
Annie Trettel                      Kearney Catholic
Halle Dahlgren                 Bertrand
BOYS ROSTERS:
BLACK TEAM • Coach Jim Moran, Kearney High
Matt Stute                        Kearney High
Kanon Koster                  Kearney High
Kade Lockhorn               Ravenna
Josh Bauer                      Ravenna
Kevin Boteo                     S-E-M
Padyn Borders                Broken Bow
Charles Weed                 Holdrege
Trent Hoeft                      Holdrege
Cade Connell                 South Loup
RED TEAM • Coach Mike Ford, Elm Creek
Jaydn Ford                      Elm Creek
Gary White III                  North Platte St. Pat's
Holden Eckhout              Amherst
Dakota Abbott                 Amherst
Spencer Watson             Arapahoe
Drew Lauby                     Loomis
Lantz Grauerholz           Wilcox-Hildreth
Caleb Springer               Wilcox-Hildreth
Tige Calleroz                  Arcadia/Loup City
Nolan Baker          Arcadia/Loup City