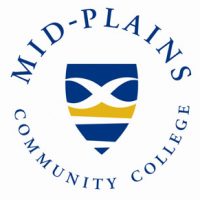 – Nine of the North Platte Community College Lady Knights volleyball players on the 2017 team received the National Junior College Athletic Association Academic Student – Athlete Awards for the 2017-18 school year.
Two of the nine players, Shaylee Johnson from Fleming, Colo, and Mikenna Curlee from Sidney were named to the first team, which the student has a 4.0 grade point average.
To be named to the second team, the student had a G.P.A of 3.8 – 3.99. Four Lady Knights made the second team. They were Amanda Kroeger and Jade Max, both from Ogallala; Madi Gilg from Gothenburg; and Taylin McNair from Imperial.
The remaining three players were named to the third team, a G.P.A from 3.6 – 3.89.  Those players are Aly Camacho from Scottsbluff; Carlie Wytulka from Nucla, Colo.; and Cheyanne Kuhlmann from Imperial.
Lady Knight Head Coach Alexa McCall said, "I'm really proud of the girls and their work in the classroom. It shows their dedication to the program and each other!"
Curlee, Camacho, and Kuhlmann, each were repeat award winners, having been awarded for the 2016 -17 season as well.